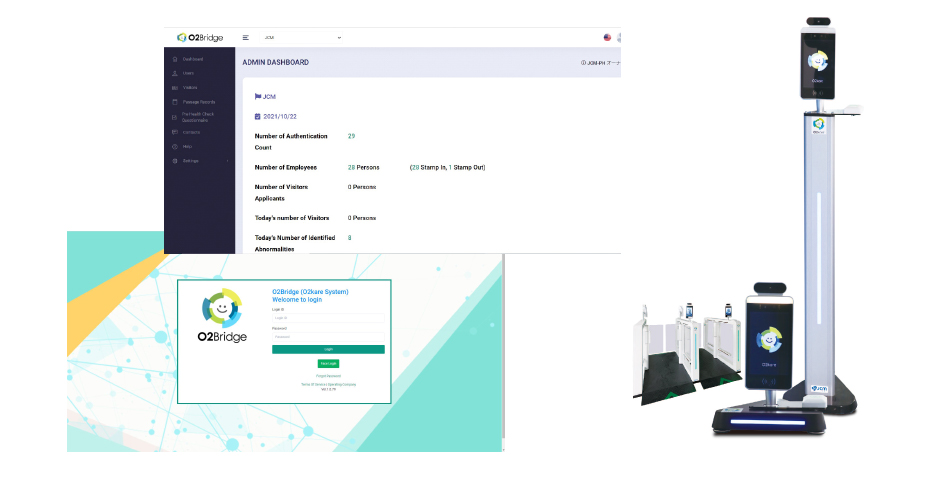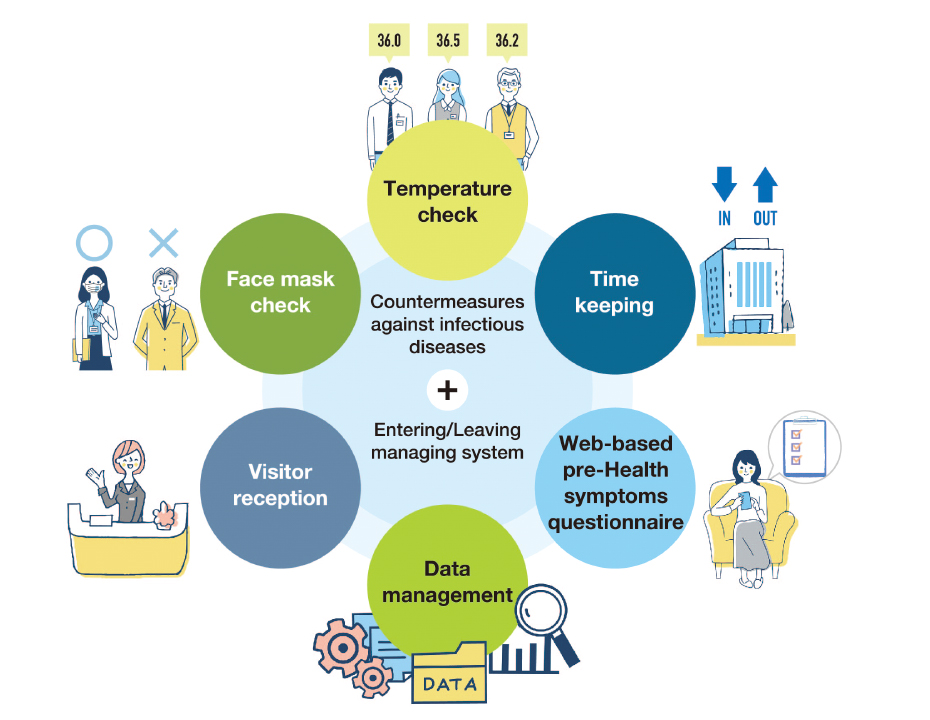 JCM proprietary cloud system "O2Bridge" that supports O2kare's advanced functions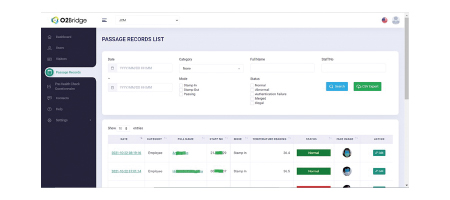 Centralized data management
Intuitive and easy operation. Employee batch
registration function. Easy registration of face data from smartphones. Notification of abnormal state by Email.
web-based Health symptoms questionnaire

Face Login from smartphones Only 3 taps to submit.

Time stamping

change the mode of clock in/out or pass through with touchless sensor.

Management system "O2Bridge"

The data output is available with csv foramt, for ID, Name,Date, time, Temperature,Mode, Health symptoms questionnaire result, and Mask check result.
Visitors will be guided by the O2Bridge system to register their information (face data, health symptoms questionnaire, etc) and an application will complete prior to visit.
When visitors are authenticated by face recognication, welcome message will be displayed and inviters will be notified by email of their arrival.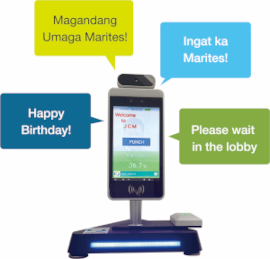 Message can be set in the O2Bridge systemfreely.
Set messages to the person such as an employee or a visitor,display appropriate messages after face recognition.
Reliable face recognition algorithm made in Japan.
The image recognition platform , an AI engine in the cloud, uses the world's largest 512-dimensional features set to increase the face recognition rate,boasting an authentication rate of over 99% for frontal images.
AI engine improvement activities.
Taking advantage of the fact that an AI engine in the cloud, we can flexibly improve the authentication rate and analysis activities to keep the AI engine and applications up-to-date.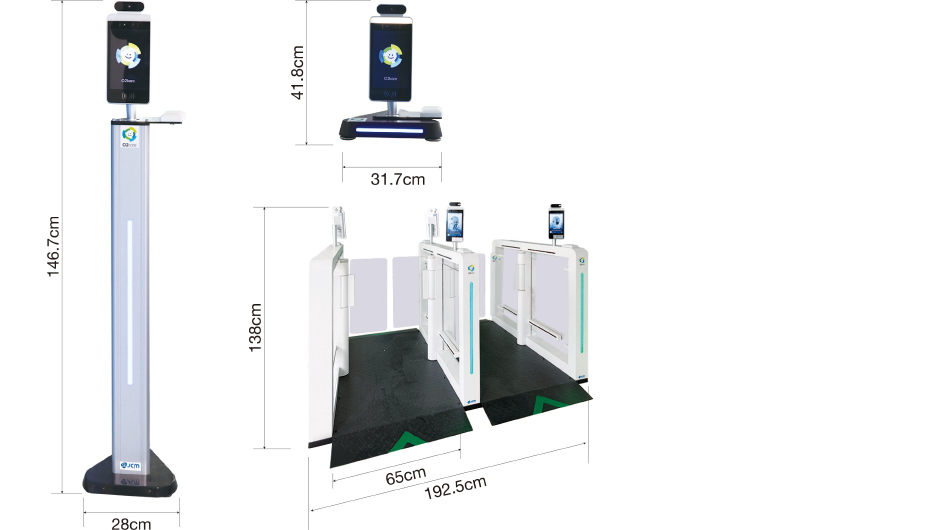 | | |
| --- | --- |
| Face authentication engine | Developed in Japan facial recognition,temperature check |
| Authentication time | 1sec |
| Authentication accuracy | 99.85% |
| Tolerance of temperature | ±0.5℃ |
| Handleable number | 30~45people/1min |